Our Most Recent Release(s):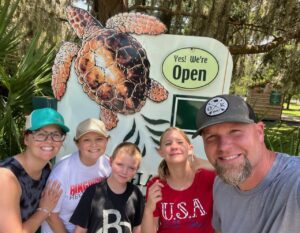 Today you have the incredible opportunity to meet Jade Campbell and hear pieces of their daughter's journey and diagnosis of B-Cell Acute Lymphoblastic Leukemia.
As we continue to honor families who have experienced or are experiencing the childhood cancer journey, today we are reminded to celebrate, encourage, and cheer on the families who are fighting for a healthy future.
We are releasing our conversation with Jade in three parts today and we know all who hear, who are fighting for their healthy future, will feel encouraged and inspired...
Part Two: Friends, Family and Community Support (Ideas to help others)
Part Three: Resources, Sibling Support, and Update on Haddie
Oklahoma Family Network Podcast Categories