Bereavement: Kids Joining Eternity – https://www.facebook.com/kidsjoiningeternity
Mental Health: NAMI Oklahoma
Autism: OK Autism & Autism OK
Epilepsy: OK Epilepsy Association
Multiples: Raising Multiples
Substance Abuse: Parents Helping Parents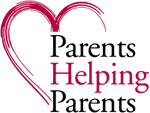 Edmond: Pat at 405-642-8198 edmondparents@aol.com
Norman: Hugh at 405-278-1221 phpnorman1@yahoo.com
Wichita: 316.312.5828 wichita@parentshelpingparents.info
Enid Chapter: 580.747.0856 enid@parentshelpingparents.info
Sibling Support: Oklahoma Sibshops
Mother Support: http://www.mommiesofmiracles.com
Family Support Groups Manual
OK own evelopmental Disabilities Council Resource Guide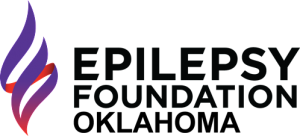 http://okepilepsy.org/supportgroups.htm
EPILEPSY & SEIZURES 24/7 HELPLINE 1-800-332-1000 (en Español 1-866-748-8008)
Norman / OKC / Ponca City / Shawnee / Weatherford / Lawton
Northwest Region
Northeast Region
Tulsa
Extraordinary Connections – contact Lora Roberts at lorar@ofn.mob
Grandparents Support Group
Second and Fourth Wednesdays of each month at 6:30 pm
Asbury United Methodist Church / 6767 S. Mingo Road, Room 1508 (southeast side of building)
Childcare is provided / Contact Sandie Sullivan 918-381-1931 or Erin Bushong 918-724-8574 for more information.
¡Juntos!" (Together!) Hispanic Parents Support Group
Spanish-speaking parents of children with developmental disabilities.
Last Monday of each month / 7:00 to 8:30 PM
Child care is available. The group is co- sponsored by TARC, United Cerebral Palsy, Ability Resources, DSAT and SoonerStart.
For information, contact Zaida at 918-582-TARC.
Moms & Dads Support Group
Parents of children with developmental disabilities. Its mission is to nurture and support families, to encourage positive strategies in dealing with challenges, and to share in the joys of raising our children.
Last Thursday of every month / 7 to 9 PM
The group is co-sponsored by TARC and UCP.
For more information, contact Sherilyn at 918-582-TARC.
Connections Asperger's Group
Social skills group for adolescents and young adults with Asperger's syndrome, bringing
them together for games, discussions and snacks in a relaxed setting where they can meet others with similar interests and practice positive social skills.
Fourth Wednesday of each month / 4:30 to 6:00 PM
Hardesty Regional Library, 8316 E. 93rd St.
For more information, contact Sherilyn or Amie at 918-582-TARC.
Families in Transition
Parents of adult children with developmental disabilities. The group provides information on topics of interest such as housing, guardianship and providers as well as support from parents in similar situation. The group meets quarterly.
For more information, dates, and locations of meetings, contact Amie at 918-582-TARC.
Links – Adults with Asperger's syndrome, providing speakers on topics of interest, support, social skills building and activities.
Third Wednesday of each month / 6:30-8:00 PM
Brookside Library, 1207 E. 45th Pl.
For more information, contact Amie at 918-582-TARC.
Down Syndrome Association  http://www.dsat.org / Facebook
New Family to Family class dates announced!! NAMI Tulsa is now accepting names for the next Family to Family class. Family to Family is a free 12 week class in which participants can learn about mental illness, what to do in a crisis, and self care techniques. This class fills quickly so reserve your spot today.
DATE: Saturdays, May 5 – July 21  TIME: 10:30 am – 1:00 pm
LOCATION: Asbury United Methodist Church, 6767 S. Mingo Rd, Tulsa, OK
TEACHERS: Linda Lytle, Michael Stick, Cindy Foster
Registration required. Call NAMI Tulsa 918-587-6264 (Office hours 9:00-4:00)\
Free Adoption Support & Solutions Group
parent group for parents who have adopted – Adoptive Parent Support Group Flyer
second Thursday of every month  – 7:00 pm to 8:30 pm
7335 S. Lewis Ave, Suite 210 Tulsa, OK 74136
The group will focus on offering the following: Support, Education, Resources, Validation, Solutions, Relationship, Guidance, Hope
Outside Tulsa
Bartlesville
Bartlesville Autism Support Network
Third Tuesday of every month / 7:00PM
First United Methodist Church (5th Johnstone) in Bartlesville. You can call Kim Brooks at (918) 876-0363 or email Brandy privately if you need information. brandy-marquez@cherokee.org
Coweta
Coweta Autism Support Network
Third Thursday of each month, 7 to 8:30 PM
New Home Free Will Baptist Church, highway 51 and (Midway Rd) 257th East Avenue (childcare is provided)  (918) 857-3161.
Grove
Grand Lake Autism Support Network / Facebook page
Second Thursday of every month / 6:00 PM
Cornerstone Church located at 501 East 13th Street in Grove, OK.
Parents, guardians, caregivers, grandparents, aunts, uncles, teachers, aides and other support personnel are all welcome to attend. Can't find a babysitter? No problem. We can always accommodate our little ones. For information, call Gina Dollarhide at 918-964-0477
Muskogee
Muskogee Autism Support Network
Third Monday of each month / 6:30 PM
Believer's Christian Fellowship, 4520 Neosho in Muskogee.
Osage County – Grandparents Raising Grandchildren – Grandparent Support Group Flyer
Rogers County
Rogers County Special Needs and Behavioral Health Support Group
Erin Bushong 918-724-8574  facebook group
"You Are Not Alone" Rogers County has formed a support group for children with chronic conditions, their parents and siblings
Third Thursday of the month /  6:30 PM
First United Methodist Church, 1615 N. Highway 88, Claremore, OK.
In the group the children and adults meet separately and then come back together. The children have an opportunity to meet other kids who are coping with a chronic condition and letting them know they are not alone. For siblings the important issue is letting them know they are not forgotten when their brother or sister are coping with an illness. Parents get assistance in navigating services for their child's condition and meet others coping with the same situation
Washington County NAMI Local # 918-336-128
NAMI –  For family members/loved ones caring for person(s) who have a mental illness
DAY: 2nd Thursday of each month  TIME: 6:30 P.M. TO 8 P.M.
PLACE: Meeting room at Torrey Place I, 901 S. E. 3rd, Bartlesville, OK
PURPOSE: Support group for family members/loved ones/others caring for persons with a mental illness. We will focus on caring and sharing. This is NOT a therapy group.
Contact: Toni / 918-214-5805  OR Charles/337-8080 x 2202
Central Region
OKC – Hispanic Support Group OKC – OKMAMAS – contact Erica Herrera at erica-herrera@ouhsc.edu
Shawnee – Parent 2 Parent meetings
First Baptist Church at 10th and Union.
This meeting is for parents or caregivers and anyone working with or caring for individuals with special needs. If you have any questions or concerns please contact Holli Harjo at harjo@suddenlink.net.